Residential Services
With Creative Design Landscapes' knowledge, you and your yard are in good hands. Call today to for a FREE maintenance consultation.
Landscape Design & Installation
Landscape design includes much more than an attractive mixture of plants, trees, walls, and walkways.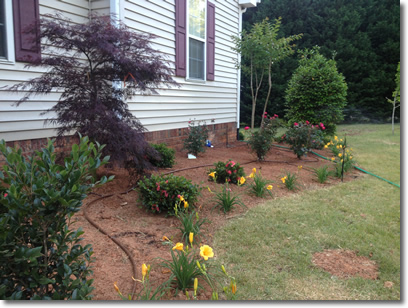 Your landscape design by Creative Design will also take into account the existing environment and your personal style to create the desired impressions for visitors to your home.
Landscape designs frame your entrance and make a powerful statement about who you are to friends, neighbors and clients. An attractive, well designed landscape substantially increases your home's value, complements your lifestyle and fits the scale and style of your home.
Creative Design's experienced landscape design professionals combine their creativity and passion with existing architecture and environmental factors such as drainage, erosion, rocks, sun and shade to create your ideal landscape.